A Public Adjuster for Business Loss and Extra Expenses Insurance Claims
It is devastating to suffer a loss caused by flood, fire, storms, hail or some other event that entirely destroys your ability to operate or causes a partial shutdown of your business. During the period of time it takes to restore your business operations, you are losing income from the business. That is when the business income and extra expense (BI/EE) coverage under your commercial policy comes into play.
Hiring a commercial insurance claim public adjuster will ensure you maximize your coverage of business loss. You need to be aware of the different aspects of BI/EE coverage. Business income is defined in most policies as the Net Income or Net Profit, before income tax, that would have been earned during the period of restoration. In calculating your net income/net profit, you want to include items such as lost rental income, maintenance fees, normal payroll costs, and other continuing operating costs. When calculating a BI loss, you need to consider the Extended Business Income (EBI) that may be recovered for the additional period of time it takes to restore your operations to where it was before the loss.
If your business operations are suspended due to a business interruption under a covered cause of loss, then the period of restorations will begin on the date the property is actually repaired and your normal operations are resumed.
A business income loss may also take the form of a loss to a vendor or supplier's property, which then causes you to not operate your business as usual. In other words, a loss sustained by a vendor may be a covered business interruption loss for you because you are unable to operate your business due to the inability to obtain necessary materials from your vendor.
Coverage for extra expenses are monies you may recover in addition to your business interruption loss. Extra expenses are reasonable and necessary costs that you incur during the period of restoring your business operations that must be paid due to your inability to operate your business. An example of extra expense would be the costs incurred because an order that was being processed prior to the loss out had to be completed by another vendor for you to avoid the loss of a customer or a penalty on failure to complete a contract. Under this example, you would have an extra expense for the costs for shipping, setting up the job, and overtime incurred by that vendor to run the job.
But don't panic, if you need insurance adjuster companies near me, we're here to help.
Hire an experienced public adjuster to represent you with your commercial, business loss insurance claim.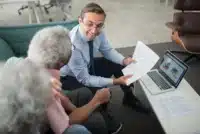 It is critical to hire YOUR OWN EXPERTS when suffering any type of loss to your business. Let us be your expert. We provide an initial consultation! We have years of experience adjusting these claims and have the resources you will need. We have access to a network of forensic accountants, CPA's, tax attorneys and others who can assist in properly evaluating your business interruption loss. Let us protect your interests by ensuring that you recover the business income you have lost along with your extra expenses.
Reach out to us today for help on your business loss insurance claim.
PUBLIC INSURANCE ADJUSTER