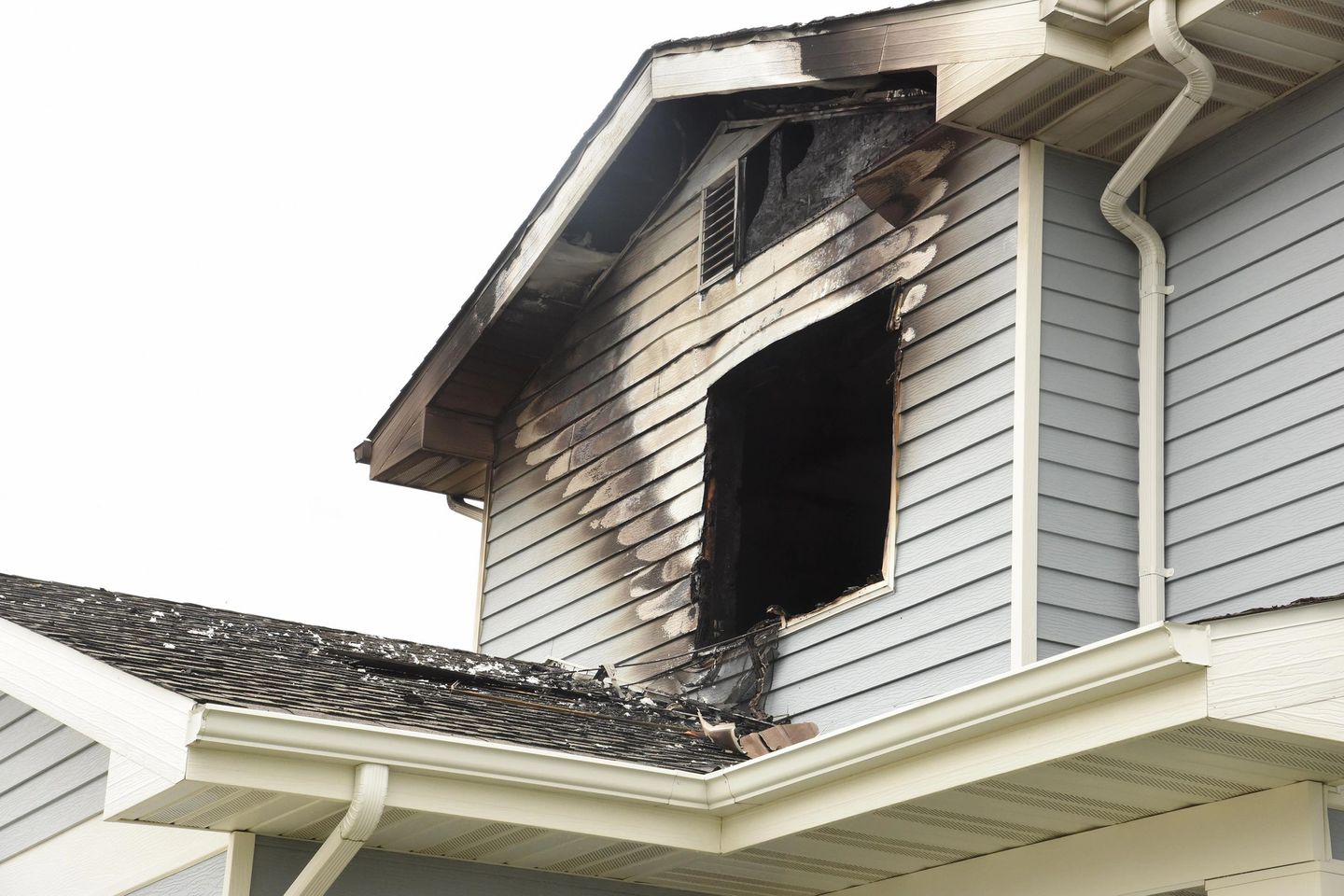 Fire Insurance Claim Adjuster for Residential and Commercial Property
Consider A Fire Damage Adjuster
Fire and lighting claims are the second most filed claims in the United States and account for 35% of all claims filed by residential and commercial property owners. These claims are interesting as to the relationship between cause of loss and policy language. Fires can be caused by electrical malfunctions, lightning (act of god) or accidents (cooking) or may be intentionally set (incendiary/arson). Fires are generally a covered peril under a policy with possible exclusions for intentional acts.
Handling a fire insurance claim takes an enormous amount of time and expertise. If you need fire insurance help, then you need to carefully select an expert fire damage adjuster to verify coverage, mitigate the loss, and restore you to pre-loss conditions.
We have the experience to guide you through selecting the right experts and general contractor to work on your claim. We have worked extensively with reconstruction general contractors who are well versed in using chemical sprays and coatings to encapsulate any smoke smell and residue from a fire. We know the experts who can remove smoke residue from equipment, odors from the building, inventory and other personal property and mitigate the enormous amount of water damage caused by extinguishing the fire.
We have worked with cause and origin experts, mechanical and structural engineers, plumbers, HVAC contractors, electricians, asbestos and mold environmentalists, certified public accounts, attorneys and business personal property inventory specialists.
We have handled thousands of residential and commercial fire losses over the last 23 years, representing millions of dollars in claims. Each claim is unique as to cause and origin, insurance coverage, necessary experts, and documentation to maximum your recovery on the claim.
For example, we handled a fire claim that occurred in a mid-sized Ohio town. We noticed that by clicking a button in the estimating software, the price list could be changed from prices in the town where the loss occurred to prices in the next closest major metropolitan city twenty minutes away. By making this click, the insured's loss recovery decreased $35,000. That's right – a wrong click and the policy holder loses $35,000. This is a small example of errors that can occur during the adjusting process. If left unchecked by an expert, these errors can cost you thousands of dollars.
The most important step after a fire is to take immediate action to protect your interests. We have the experience you need and will work diligently to advocate on your claim. We know fires and the experts you will need to make your claim go smoothly. So if you're wondering can a homeowner profit from an insurance claim, we're the people who can help.
Remember – it is not the insurance company's job to document your claim to ensure you recovery all the insurance proceeds due. That is your job. Let us turn it into our job on your behalf. Contact us immediately after your loss and we will evaluate your claim for free. We can file your claim and handle it throughout the claim recovery process.
The best way to protect your interest is to hire YOUR OWN EXPERTS!
Hire an experienced fire damage adjuster to represent you with your claim.
Contact us immediately after your loss. Contact the right public adjuster for your fire insurance claim. We will evaluate your claim and do everything we can to maximize your payout. Let us handle your claim from start to finish.
Reach out to us today for help on your fire damage insurance claim.