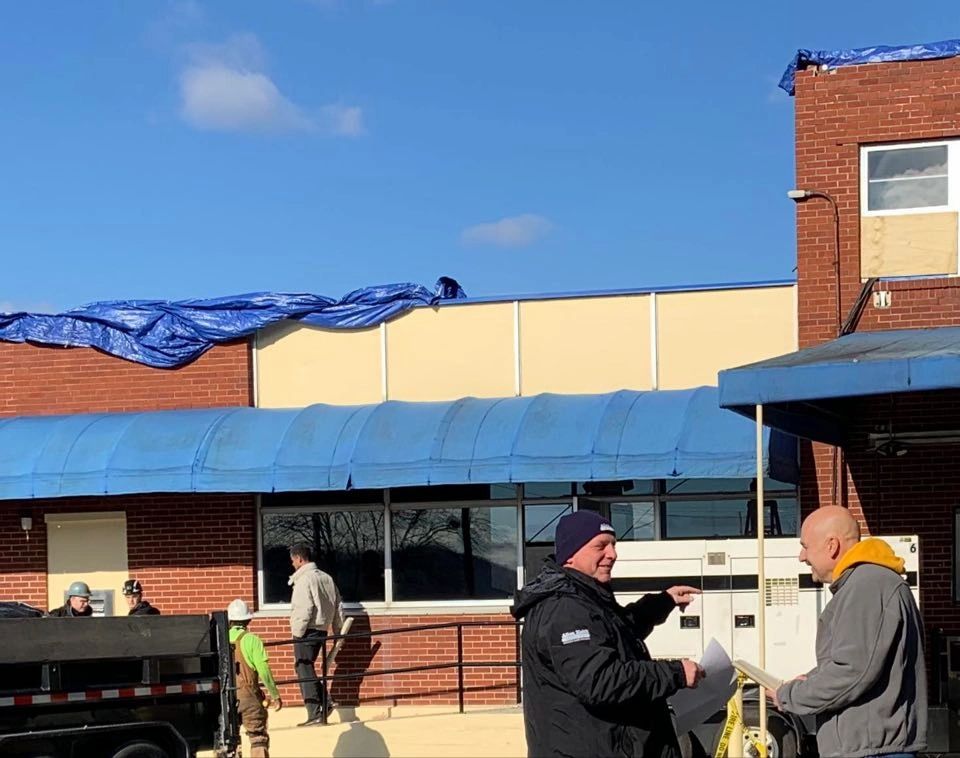 IRP Adjusters Is Proud To Serve Canton Ohio
Struggling after an unexpected accident and looking for public adjusters Canton to help? IRP Adjusters is a team of qualified public adjusters Canton who can help get you what you're owed after an accident. We serve Ohio and beyond with honest, professional representation. We are here to help you get what you're owed under your insurance policy and get you back on track after an accident. 
The public adjusters Canton at IRP Adjusters understand that fighting insurance claims is complicated. The terminology, rules, and regulations surrounding insurance claims add difficulty to an already difficult time. If you're a business owner whose business was burglarized, or a homeowner whose roof was ruined in a storm, the last thing you want to worry about is arguing with insurance companies who don't have your best interests in mind. This is why it's important to invest in public adjusters Canton. We are fully devoted to getting you what you're owed under your insurance policy, unlike insurance companies that are only looking to save money. A public adjuster Canton is a person who is fully devoted to your case and helping you navigate the insurance industry. 
What does it mean to hire an IRP public adjuster? Our public adjusters specialize in a number of different areas related to storm damage, business income loss, fire and water damage, and theft and vandalism. We have more than 20 years of experience helping our clients get what they need under their insurance policy. If your insurance company refuses to cover the costs that they owe you, our public adjusters Canton will be on your side. Let us fight for you and help you rebuild after an accident.
Work With Public Adjusters Canton Ohio
The first step in working with IRP Adjusters is an initial meeting to discuss your situation. You can also request a free evaluation of your claim if you are unsure of your exact situation. Next, our public adjusters Canton will evaluate your claim and explain to you exactly what you're owed under your insurance policy.
This initial meeting allows our professionals to fully understand your unique situation. This is an invaluable opportunity to connect with professionals who can explain certain details of your case you otherwise wouldn't understand. After this first meeting, our public adjusters Canton will submit your claim and document your loss. 
In order to document your loss, a public adjuster may seek consultation of outside experts. This could involve testing for water issues such as toxins and mold if your claim involves water damage. We can also consult experts to test for smoke damage, asbestos, and other problems that arise in your situation. Some of these issues are not immediately apparent after an accident, so having the consultation of outside experts is invaluable. The ultimate goal for our public adjusters Canton is to honestly assess your case and gather the most relevant information to support your claim.
After the documentation is submitted to the insurance company, this is when the negotiation process begins. Usually, public adjusters will work with insurance companies to reach a settlement. Once this is reached, you can begin rebuilding and moving forward after your loss. 
Remember that working with a public adjuster Canton is not a one day process. When you hire the right public adjuster, it will take time to collect information and thoroughly document it for insurance companies. IRP Adjusters has the experience necessary to provide this level of comprehensive work and professionalism to get you what you are owed. Connect with our public adjusters Canton today. 
Reach out to an Ohio public adjuster today for help with an insurance claim.
Ohio Cities We Serve
Kettering
Lakewood
Cuyahoga Falls
Middletown
Euclid
Mentor
Beavercreek
Dublin
Strongsville
Cleveland Heights
Fairfield
Findlay
Grove City
Delaware
Lancaster
Ohio Counties We Serve
Franklin County
Hamilton County
Summit County
Montgomery County
Cuyahoga County
Butler County
Lucas County
Stark County
Mahoning County
Warren County
Clermont County
Medina County
Delaware County
Greene County
Clark County
Lorain County
Trumbull County
Portage County
Fairfield County
Allen County
Miami County
Richland County
Licking County
Lake County
Geauga County
Wood County
Wayne County
Columbiana County
Jefferson County
Marion County
CANTON OHIO PUBLIC INSURANCE ADJUSTER