IRP Adjusters Is Proud To Serve Youngstown Ohio | Public Adjustors Youngstown
Have you had an accident recently that's left you struggling to get back on your feet? Are you worried that your insurance company is going to drag out the process more than you can handle? Maybe you or your property has been damaged and you don't even know where to start. IRP Public Adjusters Youngstown will be here for you either way. As leading public adjusters in Ohio, IRP Adjusters represents clients all throughout Ohio to ensure that they get the compensation they are entitled to.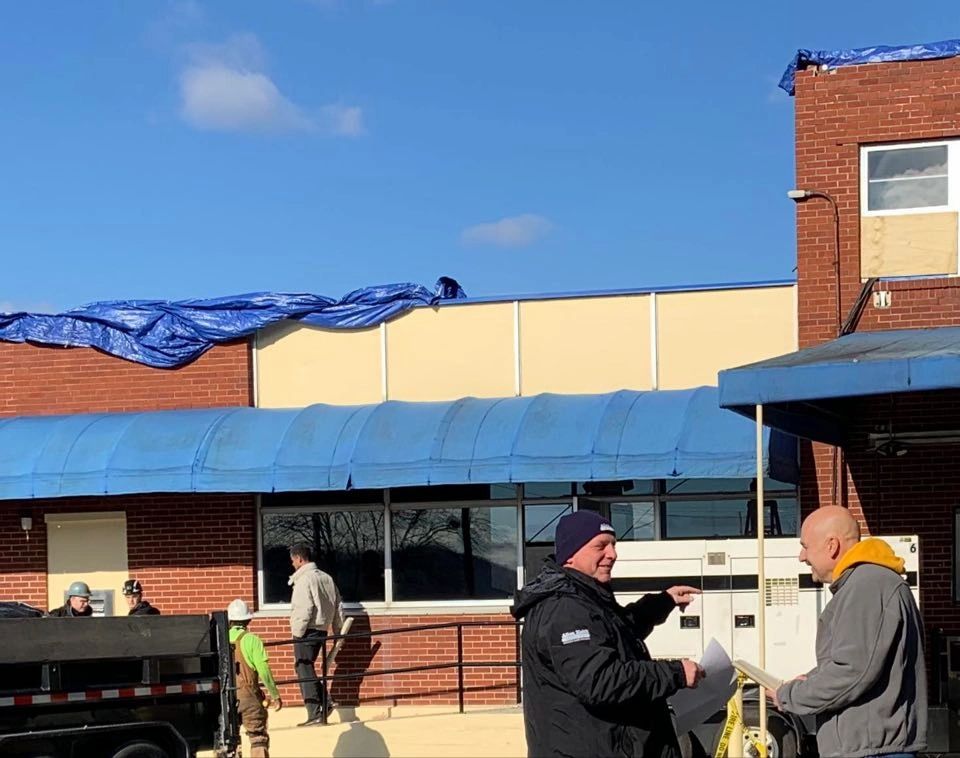 Filing and submitting an insurance claim after an accident is rarely ever an easy process. Insurance companies will always do their due diligence to verify that they are not sending out free money. If you send an incomplete claim, even if there is damage that makes you legitimately entitled to compensation, you could walk away empty-handed. Taking on this extra stress while trying to balance work, family, and friends may not even be possible with your situation. Our goal at IRP is to work with you as a team to lift the load off our shoulders and get you the maximum return based on your policy. We understand the protocols of each insurance agency and can appropriately structure your claim to defend your deposition. When you have a public adjuster Youngstown on your side, you have an expert who can get you what you're owed. 
Is IRP Public Adjusters Youngstown right for me? It's simple, we know the claim process inside and out and we have the connections to get you the biggest payout. Our leadership has over two decades of experience serving clients who need help with their insurance claims. At IRP, we'll handle anything from storm damage, business income loss, fire and water damage, and theft and vandalism.. If you've been left without a pivotal piece of your life and need a little extra help getting back on the right track, IRP will be there for you.
Reach out to an Ohio public adjuster today for help with an insurance claim.
Partnering with Public Adjusters Youngstown
The first step in the process is to sit down with our public adjusters Youngstown team and walk through your situation. This initial meeting points us in the right direction so we'll know what actions need to be taken to build your claim. After this meeting, we'll review your insurance policy so we can start meeting the requisites listed in your policy. This is an incredibly important step since many times these requirements could be written in the fine print of the document.
Once we know what key pieces of information need to be documented to qualify for reimbursement, we will bring in experts to document your loss. Whether it comes to physical damage like asbestos and mold or conceptual damage like reduced business income, our experts can perform audits to verify the validity of your claim.
After the documentation step is complete we will send your claim off to your insurance agency. This submission will start the negotiations between us and your insurance agency. Equipped with a well-documented claim and 20 years of negotiating experience, we can leverage your policy to get you a payout that will help you get back on your feet. Insurance agencies will normally work with public adjusters like us to settle claims quickly. Although this process is very slow at times, it will ultimately end up saving you time and getting you the resources you need to recoup some normalcy in your life.
Hiring a public adjuster Youngstown is an investment in a fair, just process. We have the experts and the team needed to get you what you're owed. Contact IRP's public adjusters Youngstown and see how we can help you.
Kettering
Lakewood
Cuyahoga Falls
Middletown
Euclid
Mentor
Beavercreek
Dublin
Strongsville
Cleveland Heights
Fairfield
Findlay
Grove City
Delaware
Lancaster
Franklin County
Hamilton County
Summit County
Montgomery County
Cuyahoga County
Butler County
Lucas County
Stark County
Mahoning County
Warren County
Clermont County
Medina County
Delaware County
Greene County
Clark County
Lorain County
Trumbull County
Portage County
Fairfield County
Allen County
Miami County
Richland County
Licking County
Lake County
Geauga County
Wood County
Wayne County
Columbiana County
Jefferson County
Marion County
Columbus Ohio Public Insurance Adjuster