IRP Adjusters Is Proud To Serve Columbus Ohio
If you or a loved one need to find public adjusters Columbus after an accident or damage, the team at IRP Adjusters can help. IRP Adjusters is one of the leading public adjuster groups in the state of Ohio. We represent clients around the state and help them seek what they are owed in the aftermath of an accident.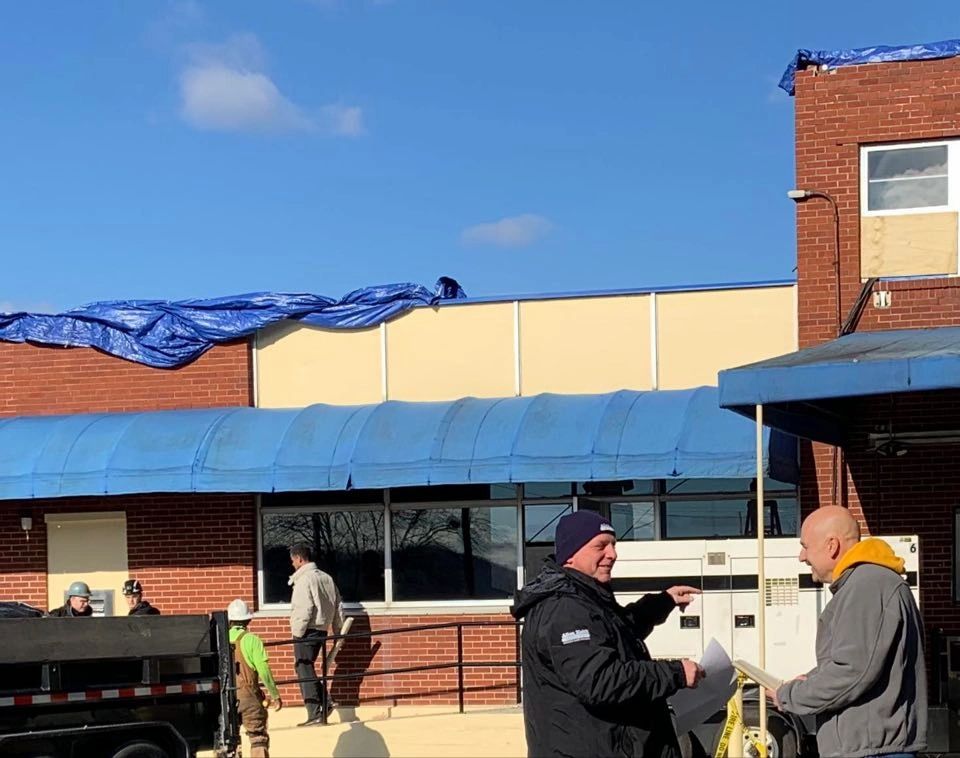 Our team understands that filing and disputing insurance claims after an accident can be a headache, and add stress to an already difficult time. What we also understand is that insurance companies do not always have your best interest in mind. Their goal is to minimize the amount of money spent on paying you for damages. When you have a public adjuster Columbus on your side, you have a professional whose job it is to fight for you.
What areas do IRP's public adjusters Columbus work in? We have a variety of capabilities in fighting for our clients. Specifically, we help with storm damage, fire and water damage, business income loss, and theft and vandalism. We can help with a fire damage claim, roofing insurance claim, or a variety of claims after a bad accident. Don't let an unforeseen circumstance cause you even more stress. Get what you're owed when you partner with our team of public adjusters Columbus.
Reach out to an Ohio public adjuster today for help with an insurance claim.
Partnering with Public Adjusters Columbus
Once you reach out to our team, the first steps we'll take is to meet with you and understand your situation and needs. Then, we will review your insurance policy and clearly explain to you what you can recover under that policy. Next we submit your claim and we use experts who work with our team to document your loss. What does this mean? It means we can perform on-site inspections of your loss and document the situation. We can test for smoke, mold, water, thermal, and asbestos. All of this is to ensure you have the most accurate estimate on property damage possible.
Once this documentation is submitted to your insurance company, we will negotiate a settlement on your behalf. We will fight to get you what you're owed, meaning we are fully committed to a fair, thorough process. We ultimately want you to end up exactly what you're owed under your policy, so you can begin rebuilding and moving forward.
Working with public adjusters Columbus is not an overnight process. It requires dedicated experts who understand your insurance policy and terminology. It also requires an understanding of technicalities in the insurance field. This is all meant to further eliminate stress from your accident and help you move forward.
IRP's public adjusters Columbus are proud to serve the Columbus area with professionalism and expertise, as well as the state of Ohio as top public adjusters Ohio.
The bottom line? You need to hire your own experts, or else you'll be at the mercy of the insurance company. When you need to dispute an insurance claim, contact us immediately after your loss and we will evaluate your claim for free. We will handle your claim from start to finish. Contact public adjusters Columbus today to get started.
Kettering
Lakewood
Cuyahoga Falls
Middletown
Euclid
Mentor
Beavercreek
Dublin
Strongsville
Cleveland Heights
Fairfield
Findlay
Grove City
Delaware
Lancaster
Franklin County
Hamilton County
Summit County
Montgomery County
Cuyahoga County
Butler County
Lucas County
Stark County
Mahoning County
Warren County
Clermont County
Medina County
Delaware County
Greene County
Clark County
Lorain County
Trumbull County
Portage County
Fairfield County
Allen County
Miami County
Richland County
Licking County
Lake County
Geauga County
Wood County
Wayne County
Columbiana County
Jefferson County
Marion County
Columbus Ohio Public Insurance Adjuster