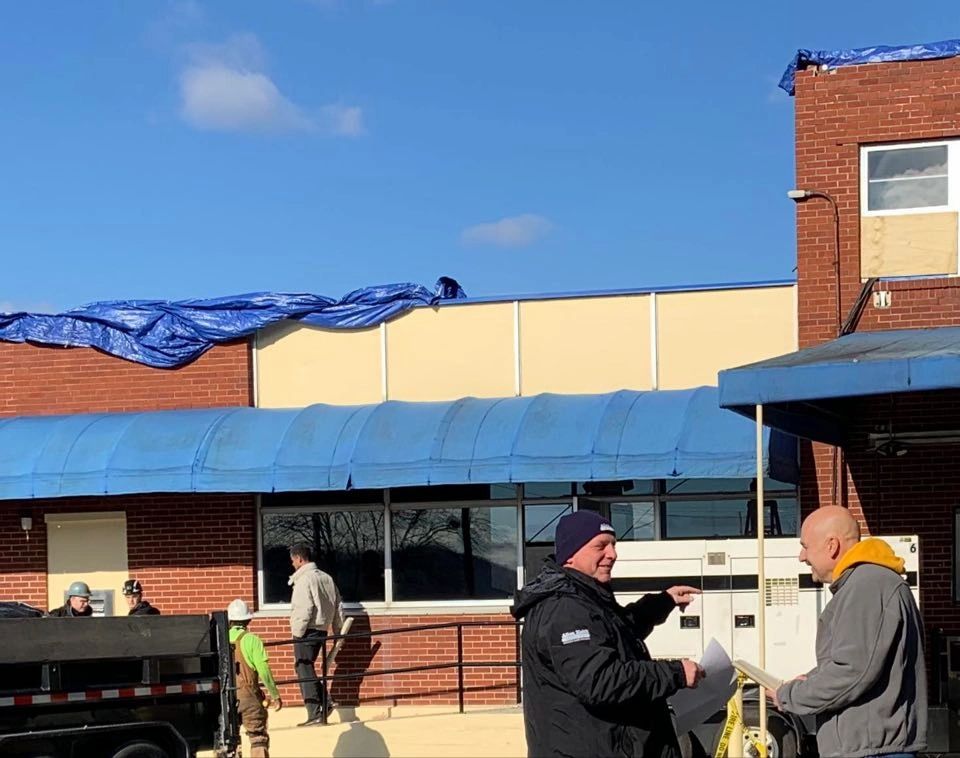 IRP Adjusters Is Proud To Serve Akron Ohio
Need assistance settling your insurance claim? At IRP Adjusters we'll help you get back on track after damage or an accident. As top public adjusters in Akron, Ohio, IRP Adjusters know how to leverage your policy to make sure you get the most out of your claim.
Our team wants to take the burden of dealing with insurance off your shoulders. Whether you need to recover from an injury, find a safe living arrangement, or whatever another damage life has thrown at you. IRP Adjusters can help with storm damage, business income loss, fire and water damage, and theft and vandalism. The last thing you need is to be dealing with your insurance company. We'll be your advocate so you don't need to learn the terminology, paperwork, and claim filing process on your own. IRP understands that dealing with major damages is hard enough as it is and fighting against an insurance agency will only add even more stress to your life. That's why you can trust our public adjusters in Ohio to be on your side, working to get you what you're owed.
So how can IRP's public adjusters Akron help you? IRP has had 20 years of experience winning our clients' claims after storm damage, theft and vandalism, business income loss, and fire and water damage. Let's say you have a roofing insurance claim that is disputed after your roof is damaged by a storm. Even if the insurance company upfront refuses to help cover the costs, our experts can come in and fight on your side. Get what you're owed and partner with a public adjuster in Akron.
Reach out to an Ohio public adjuster today for help with an insurance claim.
Partner With Public Adjusters Akron
Once you decide to partner with IRP Adjusters, we'll meet with you to initially discuss your damages, policy language, and other factors. Our public adjusters of Akron have years of experience working with many different insurance agencies to leverage your position to get you the payout you need. After we meet with you, we'll read your insurance policy line by line in order to understand what you're owed. Getting a complete understanding of the nuances of your policy we'll help us cement a battle plan with you. Next, we submit your claim and we document your loss.
We have a skilled network of specialists to help document damages that go beyond what is easily perceivable. For instance, if your house receives some form of water damage, we'll bring in an expert inspector who can test for mold and other toxins. Our network of specialists spans every type of damage you can get an insurance policy for so we can ensure we document all of the damage and that you get the repairs you need.  
After all of your documentation has been submitted to your insurance company we'll then start the process of negotiation between us and your agency. Insurance companies will usually work with public adjusters to reach a settlement. Our goal is to be your advocate so you can get what you're owed under your policy so you can focus on day-to-day living. 
When you choose to hire a public adjuster in Akron, it's important to remember this is not an overnight process. Doing a thorough job takes time, and requires a deep understanding of technicalities within the insurance field. Thankfully, we can provide the help you need and can eliminate stress along the way. 
IRP public adjusters are proud to serve Akron and Ohio with only the best in representation and expertise. Give us a call today and see how we can help you.
Kettering
Lakewood
Cuyahoga Falls
Middletown
Euclid
Mentor
Beavercreek
Dublin
Strongsville
Cleveland Heights
Fairfield
Findlay
Grove City
Delaware
Lancaster
Ohio Counties We Serve
Franklin County
Hamilton County
Summit County
Montgomery County
Cuyahoga County
Butler County
Lucas County
Stark County
Mahoning County
Warren County
Clermont County
Medina County
Delaware County
Greene County
Clark County
Lorain County
Trumbull County
Portage County
Fairfield County
Allen County
Miami County
Richland County
Licking County
Lake County
Geauga County
Wood County
Wayne County
Columbiana County
Jefferson County
Marion County
OHIO PUBLIC INSURANCE ADJUSTER