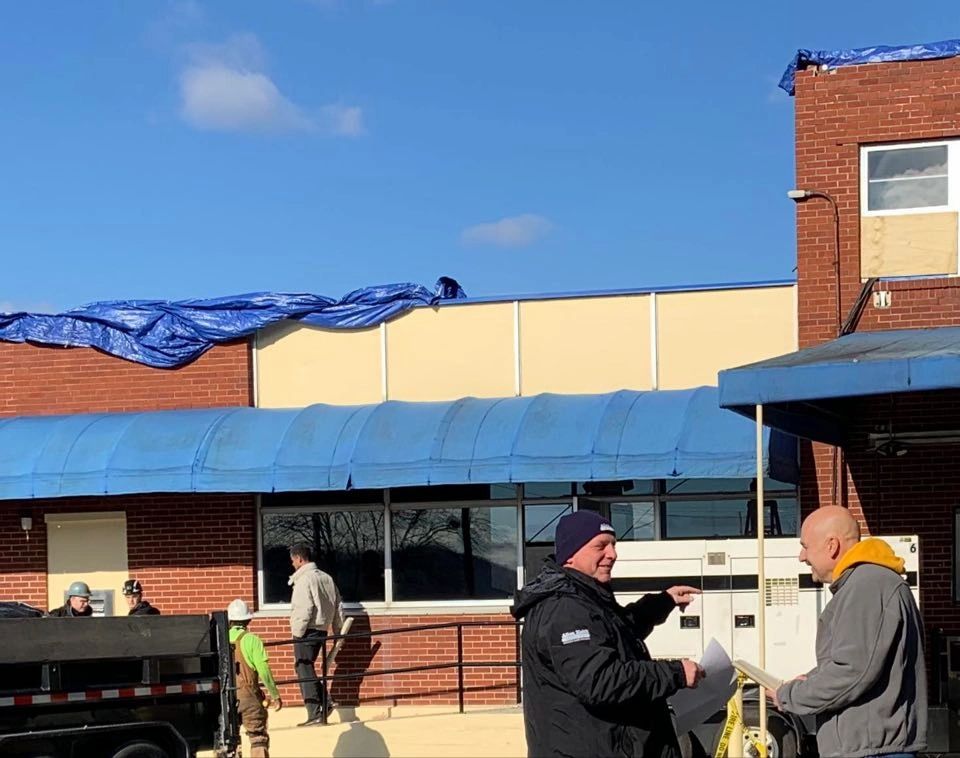 IRP Adjusters Is Proud To Serve Lorain Ohio
If you have had a serious accident in your home or business, you need help from public adjusters Lorain. IRP Adjusters is a team of public adjusters Lorain who will get you what you're owed after an accident, based on your insurance policy. IRP Adjusters is licensed in Ohio, Michigan, Indiana, Texas, Florida, and West Virginia. We can get you back on track, and get you what you're owed in the aftermath of an accident. 
Our public adjusters Lorain know the ins and outs of battling an insurance claim. Insurance claims are nuanced, and the terminology can confuse those who aren't in the industry. If you had a sudden, serious accident, then you don't want to be stuck trying to navigate a complicated system. You want to focus on rebuilding your business or property and moving forward. That's why it's important to connect with public adjusters Lorain. We will always fight for your best interests, as we are fully devoted to getting you what you are owed under your insurance policy. Unfortunately, most insurance companies do not have this level of care and concern. They are focused on saving themselves money. Connect with a public adjuster Lorain to have someone fully devoted to your case and your interests. 
So how does an IRP public adjuster help you? We specialize in a number of different cases, including: storm damage, business income loss, fire and water damage, and theft and vandalism. We have more than 20 years of experience helping our clients get what they are owed under their insurance policy, which is unique to each situation. If your insurance company is disputing your claim and refusing to pay you, our public adjusters Lorain are here to be on your side. Let us help you rebuild after an accident. 
Partner With Public Adjusters Lorain Ohio
The first step in partnering with IRP Adjusters is an initial meeting where we can get to understand your situation. You are also able to request a free evaluation of your claim if you are unsure of the severity of your situation. Our public adjusters Lorain will evaluate your claim, then explain to you exactly what you are owed under your insurance policy.
This first meeting allows our public adjusters near me to gain a solid understanding of your situation and needs. Connecting with insurance experts is invaluable, and could be the difference between receiving benefits and being denied. Once this meeting is complete, public adjusters Lorain will submit your claim and document your loss.
Documenting a loss after an accident may require outside consultation. If your business or house has been ruined by water damage, a public adjuster near me may need to test for mold, asbestos, or other toxins using an outside expert. We may also need to text for smoke damage, insect damage, or other specific issues. The goal of this testing and documentation is for us to honestly assess your case, and gather relevant information to support your claim. The bottom line is that without hiring your own experts there is no guarantee that you'll get anything you're owed.
Once we submit the documentation to your insurance company, negotiations can begin. It is common for insurance companies and public adjusters to reach a settlement rather than escalating the dispute. Once you have a settlement agreement, you can move on from your accident.
Working with a public adjuster Lorain is not a one day process. This may take months to comb through evidence, consult outside experts, and present the most honest, strongest case possible. That's why so many clients trust IRP Adjusters to get the job done right. Our public adjusters Lorain will get you what you're owed using patience, professionalism, and years of experience. 
Reach out to an Ohio public adjuster today for help with an insurance claim.
Kettering
Lakewood
Cuyahoga Falls
Middletown
Euclid
Mentor
Beavercreek
Dublin
Strongsville
Cleveland Heights
Fairfield
Findlay
Grove City
Delaware
Lancaster
Ohio Counties We Serve
Franklin County
Hamilton County
Summit County
Montgomery County
Cuyahoga County
Butler County
Lucas County
Stark County
Mahoning County
Warren County
Clermont County
Medina County
Delaware County
Greene County
Clark County
Lorain County
Trumbull County
Portage County
Fairfield County
Allen County
Miami County
Richland County
Licking County
Lake County
Geauga County
Wood County
Wayne County
Columbiana County
Jefferson County
Marion County
LORAIN OHIO PUBLIC INSURANCE ADJUSTER